Twitter quietly removed device information from tweets, weeks after new CEO Elon Musk was relentlessly mocked when it was pointed out that he had been criticized Apple on the platform while using an iPhone.
Musk, whose contract resumes Twitter was finalized in October, repeatedly tweeted about tech giant Apple At the end of November, alleging that the company threatened to remove Twitter from its App Store.
The South African-born billionaire also accused Apple of hating free speech, while tagging the company's CEO Tim Cook—and discussed the "secret 30% tax" put on the App Store.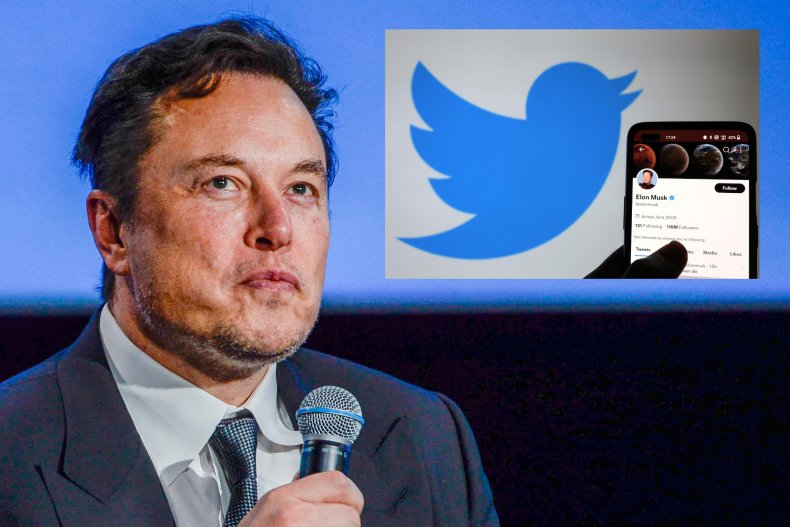 While many were pissed off by Musk's comments, others saw the funny side after every tweet from the Tesla CEO was followed by the words "Twitter for iPhone."
The potential for such embarrassment has since been eliminated, as it was highlighted over the weekend that the feature that identifies which device Twitter users are tweeting from has been removed.
On Saturday, a Twitter user shared a highlighted screenshot of a blank tweet, along with the caption: "Twitter removed the ability to see what device a tweet originated from. (Twitter for iPhone, Twitter for Android) ."
Hours later, the post caught the attention of Musk, who wrote in a quote tweet: "Hallelujah!!"
Despite this, one Twitter user shared that he could still decipher the device Musk used to post that tweet, explaining, "FYI – This is only implemented on the frontend. The Twitter API [application programming interface] always shows device data in API response. He tweeted this from an iPhone."
Another used it as an opportunity to reminisce about the mockery of weeks past, writing in a direct address to Musk: "You took it down because we made fun of you for using an iPhone while making fun of Tim Cook."
Although the timing of the feature's removal led a number of Twitter users to believe that Musk had implemented it to remove further embarrassment, the move was actually planned shortly after the businessman acquired the platform.
In mid-November, Musk apologized in a Twitter thread for the platform being "super slow" in many countries as he explained a series of upcoming changes.
Concluding the thread, he said that "we're finally going to stop adding what device a tweet was written on (waste of screen space and compute) below every tweet. Literally no one even knows why we did that."
Meanwhile, millions of Twitter users have expressed a desire for Musk to resign leading the platform in a poll conducted by the entrepreneur, after a tumultuous few weeks which saw him advocate free speech while struggling to silence some of his most vocal critics.
On Sunday, on his official Twitter account, Musk wrote, "Should I resign as head of Twitter? I will respect the results of this poll."
About 57.5% of the 17.5 million votes said he should step down, while 42.5% said he should stay on, as of press time.
However, last month Musk said in court that he would step down and appoint a new CEO for the company.
Musk, the second richest man in the world, is also the CEO of an electric car manufacturer You're hereas well as a space company SpaceX. He runs the nanotechnology company Neuralink and The Boring Company, which builds infrastructure and tunnels.
The businessman bought Twitter for 44 billion dollars at the end of October. The deal nearly fell apart after Musk pulled out, accusing the social media site of not being transparent about the number of bots and spam accounts on its platform.
Since taking over the social media site, Musk has sparked controversy over his reforms.
He fired more than half of Twitter's staff and allowed the return of previously banned users, including the former president donald trump.
Musk also has introduces a paid $8 per month Twitter verification service, which has led to many accounts impersonating celebrities and politicians.
Last week, he asked for the suspension of several accounts of journalists reporting on him. a widely criticized decision as Musk has long claimed to be an advocate of "free speech."
Musk said he suspended those reporters' accounts because they put his family at risk by "doxing" or sharing nonpublic information about his whereabouts.
He then created a poll on his Twitter account to find out if the journalists' suspensions should be lifted. Some 58.7% said they should be rescinded, so he lifted the suspensions. The journalists belonged to organizations such as CNN, The New York Times and The Washington Post.