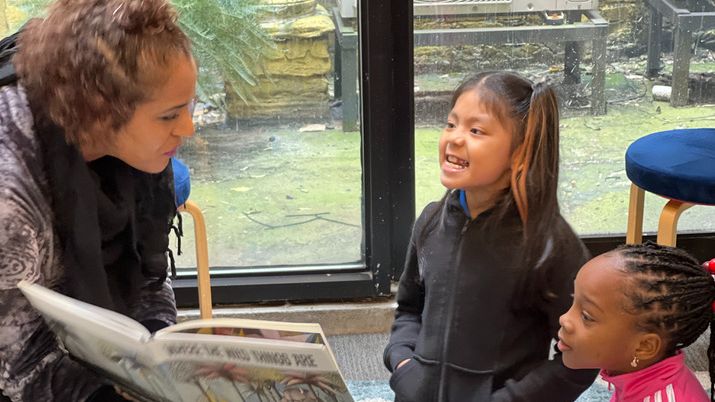 It's a lesson in getting a good night's sleep. It's all part of a child's visit to the Pajama Program Center in Murray Hill.
The more than 20-year-old organization believes that good nights are good days, and promotes fair access to healthy sleep so that all children can thrive.
"We know sleep is free, but the bedtime routine is not the same for every child. Not all children experience a good night's sleep in the same way, and that's where the pajama program comes in," said Jamie Dyce, Pajama's executive director Program.
---
What you need to know
The Pajama Program was founded in 2001

The Murray Hill-based program provides pajamas and books to children in shelters, foster homes and underserved communities

Pajama Program's mission also includes providing sleep health education to children and their caregivers

The philosophy is that children with a good night's sleep perform better at school and other activities
---
Marketing manager Genevieve Pituro founded the organization in 2001. While reading to children in the city's homeless shelters, Pituro encountered many who were out of pajamas.
Since then, the nonprofit has delivered more than 7.5 million pajamas and bedtime story books to children. In recent years, the organization has added sleep health education to its mission, working not only with children, but also with their caregivers.
"We're trying to improve comfortable bedtime routines by empowering caregivers and we have the evidence to show we can do that," said Carol Ripple, chief program officer for Pajama Program.
When children visit the center, they meet volunteers who read with them, another part of the Pajama Program's mission: to build caring bonds between adults and children.
"During the program here at the center, kids work with volunteers, and they get to spend some quality time reading and getting to know each other, and there's so much laughter and the kids have a fantastic time, it's a great experience for not not only for the children but also for the volunteers," said Dyce.
To volunteer and learn more: https://pajamaprogram.org/