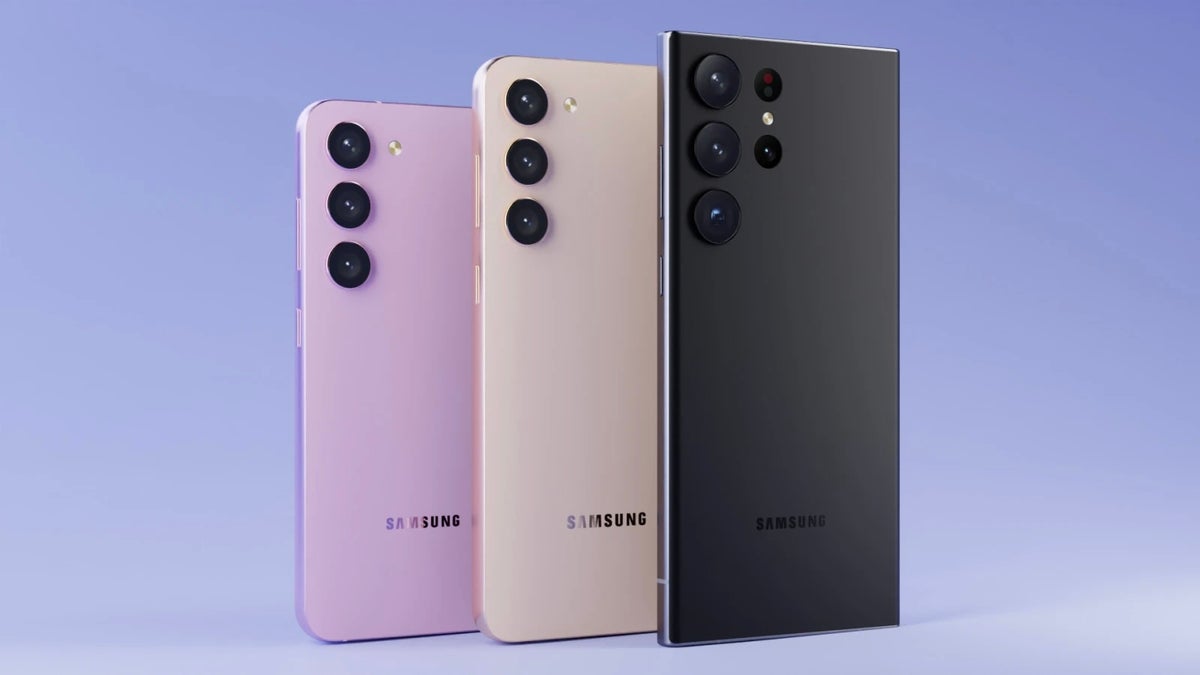 As 2022 slowly but surely draws to a close, all tech enthusiasts' eyes are now firmly fixed on 2023 – and it should start with a bang. The launch of Samsung Galaxy S23 (rumored to take place on February 1, 2023) is fast approaching.
Expect (a lot) more leaks in the coming weeks
A few days ago we saw some of the first Official promotional images of Samsung's 2023 flagship lineup. This involves two main things. First, it gives credence to the fact that the launch is indeed imminent. Whether Samsung already sending promotional material, an announcement should be imminent. Second, it means we can expect a slew of more leaks over the next two weeks. Judging from recent history, as soon as the launch event is officially scheduled, many media partners receive exclusive information that sometimes ends up leaking online. In all likelihood, the Samsung Galaxy S23 lineup will share the same fate.
Once that happens, there is almost no room for surprises and all the details surrounding the Samsung Galaxy S23 can pretty much be officially confirmed. Before that happens, however, we still have some new (unofficial) information that we believe is most likely true.
Bigger batteries and brighter screens. S23 Ultra misses upgrades
Today 2 new leaks have come to light by @IceUniverse, a prolific Samsung tipster, with an impeccable track record. The information was shared via the official website of the latter Weibo account. This was later confirmed by other lesser sources. The first leak concerns the specifications of the S23 family battery. According to IceUniverse, both the Galaxy S23 and Galaxy S23+ will receive minor upgrades to the 200mAh battery capacity. the S23 Ultra will feature the same battery capacity as last year's model, however.
Additionally, the Galaxy S23+ and S23 Ultra will support 45W wired fast charging, while the smaller vanilla S23 is still stuck with just 25W. A detailed breakdown and comparison is available below.
| Model | Galaxy S22 | Galaxy S23 | Galaxy S22 Plus | Galaxy S23 Plus | Galaxy S22 Ultra | Galaxy S23 Ultra |
| --- | --- | --- | --- | --- | --- | --- |
| Battery capacity | 3700mAh | 3900mAh* | 4500mAh | 4700mAh* | 5000mAh | 5000mAh* |
| Maximum wired charging speed | 25W | 25W* | 45W | 45W* | 45W | 45W* |
* Preliminary information; Upgrades are bold
The second leak claims that the S23 will receive an increase in peak brightness levels – the display of the smaller S-series smartphone is now expected to peak at 1750 nits. For reference, the current
Galaxy S22
has a peak brightness level of just 1300 nits.
It should be noted that the Galaxy S22 Plus and the Galaxy S22 Ultra already have a maximum brightness level of 1750 nits. So this is a significant upgrade that brings the vanilla S23 in line with its larger siblings.
Improved cooling systems
It's no secret that the Galaxy S series has always struggled with thermals. This is one of the reasons why it sometimes fails to achieve the peak performance that the range aspires to achieve. Luckily, Samsung has been working on a fix and it could finally be here. According to a source, the entire Galaxy S23 family will come with upgraded cooling systems. The leak was first revealed by Ahmed Qwaiderand was later covered by Sammobile in an article.
️Officially and exclusively
Galaxy S23/S23+/S23 Ultra will have improved cooling systems

S23 improved over S22 1.6
S23+ improved over S22+ 2.8
S23 Ultra upgraded from S22 Ultra 2.3

Samsung has addressed this point significantly during heavy use #GalaxyS23Ultra#A_Qpic.twitter.com/bjSsaq4j7m

-Ahmed Qwaider (@AhmedQwaider888) December 26, 2022
According to Qwaider, Samsung has "addressed this point significantly during intensive use". The thermal performance optimization, coupled with the overclocked Snapdragon 8 Gen 2 chipsets that the S23 is expected to debut with, will add up quickly and likely produce a very powerful flagship.
conclusion
This all sounds very promising on paper, but nothing is really set in stone right now. Amid all the hype and leaks, it's possible for misinformation to arise. Still, by most accounts, the Galaxy S23 is on the horizon and we'll be able to test it sooner rather than later.