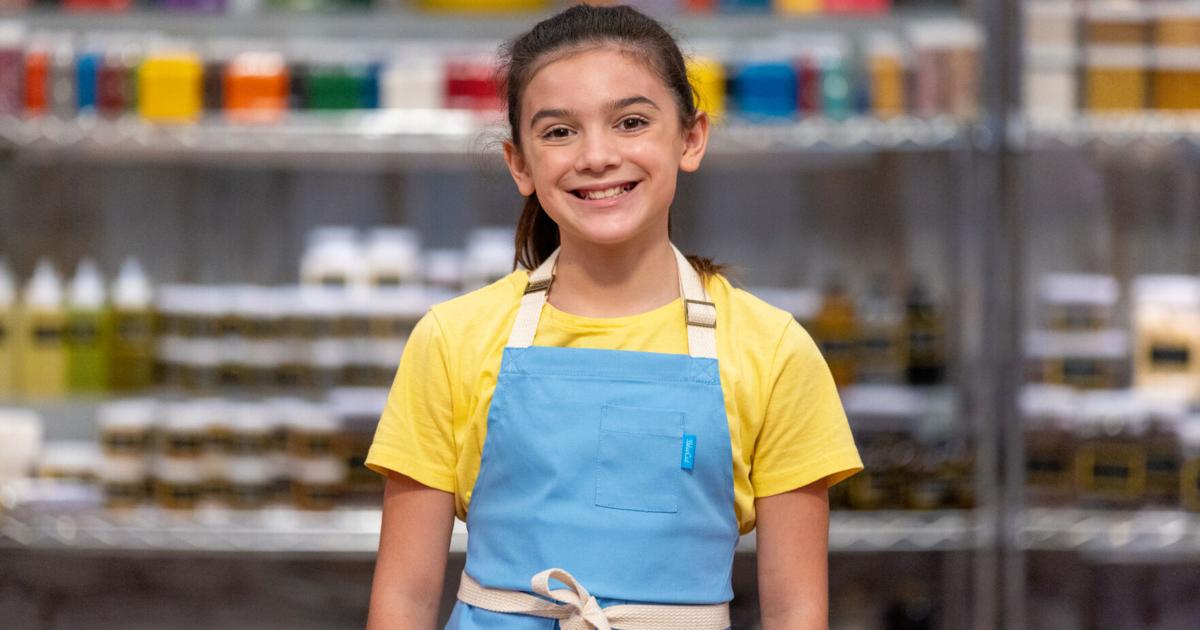 Peyton Waldrep's Chocolate Dip Macarons and Cinnamon Cereal Buttercream were tasty enough for her to survive the first week of "Kids Baking Championship: Biz Kids."
The Baton Rouge bakery's macarons are a customer favorite at Peyton's thriving The Buttercream Queen Bakes. They, as well as the other 11 young bakers in the competition, all own their own bakery business, hence the subtitle for the 11th season of the Food Newtork series.
During the bakers' first two-hour challenge, "Biz Kids: Great First Impressions," which focused on the psychology of color, each was tasked with creating their favorite dessert and highlighting those treats with two colors of their choice. Peyton's picks: pale pink (passion) and pale yellow (happiness). As baking time ticked away in the Food Network kitchen, judges Duff Goldman and Valerie Bertinelli threw a twist: Every dessert had to include a sauce, too. The Louisiana contestant opted for a strawberry coulis, or purée of thin fruit or vegetables.
"All the flavors are there. They're delicious, I love that coulis," Bertinelli told Peyton.
Although Goldman found the coulis a bit drippy when he bit into a macaron, he still enjoyed the taste.
During the baking portion of the 60 Minute episode, Peyton also demonstrated her method for determining when the egg whites for her meringue are ready.
"I take the bowl and flip it over me (above her head), and if none fall, it's done."
The next episode of "Kids Baking Championship: Biz Kids" airs Monday at 7 p.m. The show will also be streamed on Discovery+.