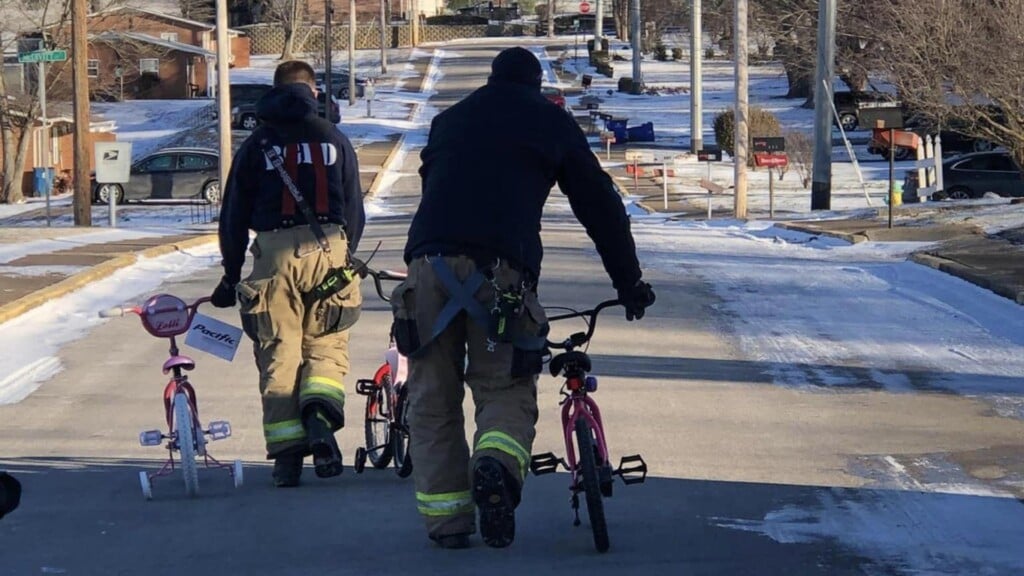 BOWLING GREEN, Ky. – Children in Bowling Green saw some extra joy on Christmas morning with the arrival of toys.
The Bowling Green Fire Department, Marines and volunteers started their day early to carry bags of gifts to about 250 children living in the Housing Authority.
The group gathered with Sgt. Claus at 6:45 a.m. to bring some magic to the holiday, even as the frigid temperatures persisted.
"It was a blessed morning and would not have been possible without toys and financial donations, along with the tireless volunteers who helped sort and distribute thousands of toys this holiday season!" said Janel C Doyle of Toys for Tots.