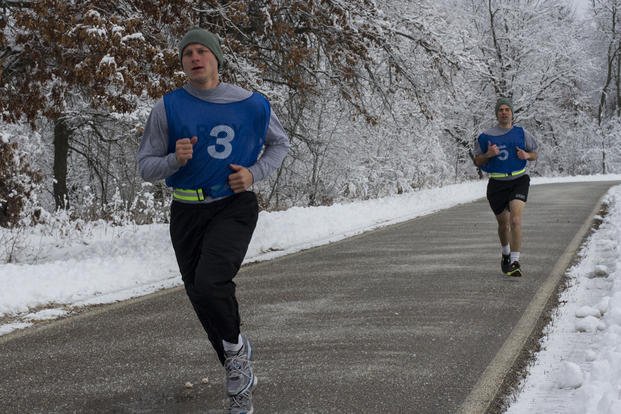 Take two walks and call me tomorrow morning. The researchers behind the "Associations of Physical Inactivity and COVID-19 Outcomes Among Subgroups" study say "public health officials should add physical activity to pandemic strategies."
According to the recent study published last week by the American Journal of Preventive Medicine (AJPM)"Those who exercised regularly had significantly less severe Covid symptoms and fewer hospitalizations than those who did not.
In this study, the researchers defined activity by weekly volume with the following groups:
Less than 10 minutes of activity per week
Between 10 and 60 minutes of activity per week
Between 60 and 150 minutes of activity per week
More than 150 minutes per week of constant activity
More than 150 minutes per week of constant activity
Of the more than 194,000 study participants, more than 12,000 (6.3%) were hospitalized, more than 6,000 (3.1%) experienced long-term deterioration, and more than 5,000 (2 .8%) died within 90 days. Around the world, patients who have not had constant activity over their lifetime had greater risks of hospitalization, intensive care admission and death. Patients who were constantly active or engaged in an activity fared much better with less severe symptoms.
Those who had less than 10 minutes of weekly activity were 91% more likely to be hospitalized with serious consequences. They were also almost three times more likely to die from Covid than those who were more active.
There are many vital reasons why adding exercise or physical activity to your life is necessary, but here are the top health reasons:
Exercise reduces the risk of metabolic syndrome (waist circumference >35 inches for women and >40 inches for men; insulin resistance; high blood pressure; high triglyceride levels; low levels of HDL, aka "good cholesterol").
Exercise reduces the risk of cardiovascular disease and Diabetes.
Exercise reduces the risk of premature death.
Exercise improves overall immunity and inflammatory response.
These reasons may explain the links between physical activity and less severe COVID-19 outcomes.
My personal story is that I have been regularly doing more than 500 minutes of physical activity per week for decades and I am in good health, according to my last annual physical examination (Medical Screening Numbers).
I also received the vaccine in 2021, as I have an immunocompromised and aging father who lives with me. I tested positive for COVID in 2022 but had basic allergy and cold symptoms at the age of 52.
If you're looking for good references on the science behind physical activity as well as immune responses in healthy people, consider reading the study and by clicking on the links of references and related articles. Let science be the determining factor in staying healthy, not politicians.
If you're looking for ideas on how to add physical activity, keep it simple and walk rather than ride and stand rather than sit. Moving more is the key to getting started. A brisk 10 minute walk after every meal will change your life within months.
The threat of Covid to our healthcare system was real, with many parts of the United States quickly being overwhelmed by a high volume of hospitalizations. The overloading of health professionals and the overstretching of special care capacity within our health care systems can be greatly reduced by a multitude of precautions. At the time of the study, vaccines were just beginning to become available. Only 2% of the 194,000 had the vaccine at the time of the study.
– Stew Smith is a former Navy SEAL and fitness author Certified as a Strength and Conditioning Specialist (CSCS) with the National Strength and Conditioning Association. Visit her Fitness e-book store if you are looking to start a workout program to create a healthy lifestyle. Send your fitness questions to stew@stewsmith.com.
Want to learn more about military life?
Whether you're considering joining the military, looking for basic fitness and training tips, or keeping up with military life and benefits, Military.com has you covered. Subscribe to Military.com to get military news, updates and resources straight to your inbox.
© Copyright 2022 Military.com. All rights reserved. This material may not be published, broadcast, rewritten or redistributed.