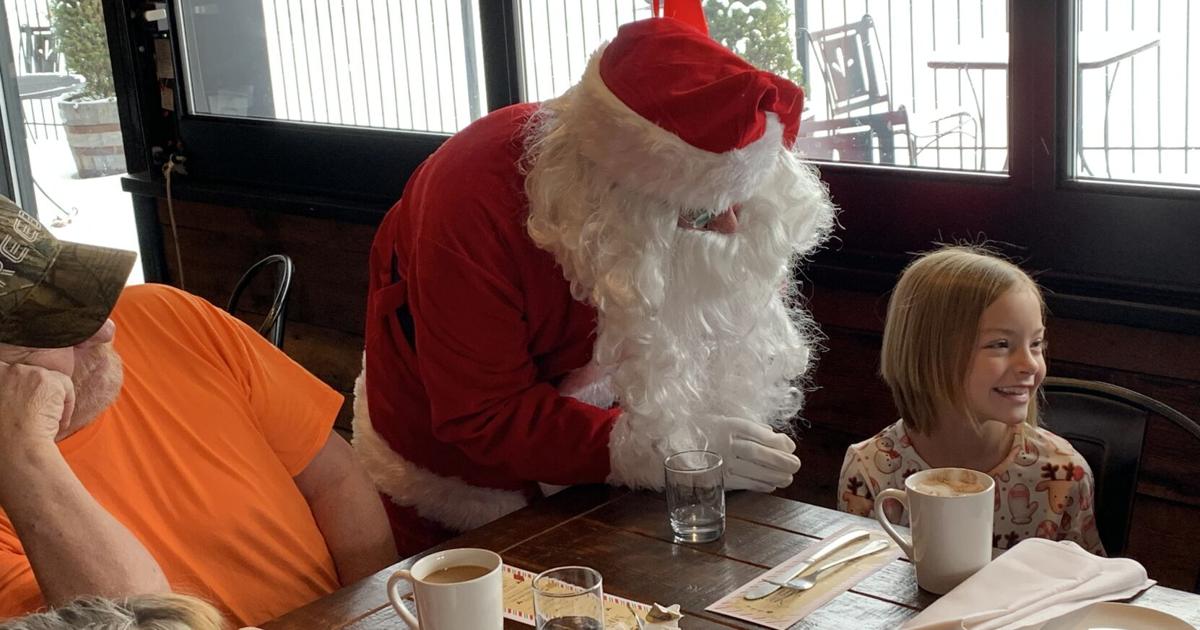 JOHNSTOWN, Pa. – Santa made an early stop in Geistown Borough on Sunday morning before flying back to the North Pole to prepare for Christmas.
It was Breakfast with Santa from 9am to 11am at TAP 814 Speakeasy, 800 Scalp Ave. The bar and restaurant opened in 2018.
"This is the first time we're having breakfast with Santa," says Mindy Guadalupe, the restaurant's front-of-house manager. "At every kid's meal, the kids get their picture taken with Santa Claus."
Kristie Berkebile and sons Connor, 13, and Carter, 8, were from Jennerstown after finding the event on Facebook.
Carter said he came to "drink hot chocolate and spend time with my family" and added that he enjoyed visiting Santa.
"I really liked his outfit and the jingles on his boots," he said.
Ian Fenimore, from Geisttown, brought a party of 10 people after his wife saw the event on Facebook.
"We have the same group of five little girls," he said. "They're all cheering together. It's great."
Santa leaned over a table full of 10 people to talk to 7-year-old Aubrey Weaver, who asked him for baby dolls and lego blocks for Christmas.
Patrick Buchnowski is a reporter for The Tribune-Democrat. He can be reached at 532-5061. Follow him on Twitter @PatBuchnowskiTD.